Want to know what is happening as we prepare to say goodbye to Wilma, seek and find our next clergy leader, and attend to the important needs of the parish during the transition period? READ ON!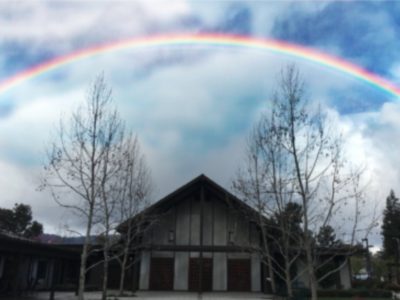 Rector Transition–An Overview
Shortly after Wilma announced her call to return to South Africa in May, the Vestry met with Canon Brian Nordwick from the Diocese of El Camino Real to talk with him about the process of identifying a new clergy leader for our parish.
Canon Nordwick advised that the time needed to complete the process is very dependent on the needs of the parish, but most congregations take six to eighteen months to do the work.
There are two starting points for the process: one is to build intentional ways to bring closure to our time with Wilma and to celebrate her ministry with and through our parish community.
The second starting point is to put together a current Parish Profile document that lays out our congregation's core values, where we believe God is calling us to go from here, and to identify key attributes of the next clergy leader that can help guide us in that continuing journey. Vestry will commission two committees to help organize and lead this work.
Celebrations
A Goodbye committee organized a series of celebratory events throughout the weekend of May 4 and 5, to honor Wilma's ministry with us. See the Facebook page for a full set of pictures of the ways in which we celebrated her.
Thank you to Goodbye Committee chairs, Mary Hultquist and Judy Bailey, as well as the many volunteers including Mason Razavi (Jazz Vespers organizer) and Mary Souza (special liturgy/ banner making organizer), Kim Adams (decorations) Mair Dundon (remembrances and Taize); Rosa Pellecer (refreshments), and countless others!
Our Parish Profile
A Parish Profile Committee has been established under the leadership of co-chairs Wren Gray Reneberg and Valerie Nau. The committee's charter from Vestry is to review and update the previous parish profile so that it best reflects who we are as a parish today.
The committee members, addition to the co-chairs,include: Steve Corriveau, LeMel Firestone-Palerm, Judy Foot, Margot Jacobsen, Noriko Kunimi, Karen LeBlanc, and Mason Razavi.

The committee has organized a series of parish discussions and opportunities for input and are working to submit the updated profile to Vestry by June 15.
One-on-one conversations, group discussions, and online input are being offered to ensure everyone has an opportunity to participate. Click here to see the list of questions that the committee is using as they gather input. Click here to participate via on-line survey.

Our goal is to be as transparent and open as possible, while making sure that parishioners feel safe to honestly share their experiences and perspectives.
The group will take a broad look at the data, searching for overt and covert themes and areas of discrepancy to create the most balanced and true summary possible.
This is an important step for us, as individual members of St. Jude's and as a whole congregation, to authentically explore our strengths, areas of change, challenges, hopes, excitements, and ways to prepare ourselves to welcome a new rector.
The committee meets every couple of weeks and their goal is to have a draft of the profile by May 31st and the final version by June 15. Once approved by our vestry, it will be submitted to the diocese before making it available formally to the congregation and to applicants. Please feel free to contact the co-chairs of the committee (wrenlgr@gmail.com and valerie.e.nau@gmail.com) at any time during this collaborative process.
You can read here the 2012 parish profile that was used to call Wilma.
Associate Rector Update
Wilma worked with a group of parishioners including the two Wardens (Kathy Yates and Ken Foot), the Youth Mentors (Karen and Marc Le Blanc and Lauren and Steve Corriveau-Minkel), and several other parishioners/Vestry members to fashion a plan for a successor to Sarah Lapenta-H.
We determined that it did not make sense to recruit another Associate Rector ahead of welcoming a new clergy leader. Instead, the group recommended the creation of two part-time jobs, each of which is expected to be about 10-15 hours per week. The two new job descriptions can be seen here. However, with Assisting Priest Bruce Bramlett having doubled his hours of availability, and various lay leaders stepping up to help lead the parish, the recruitment process has been put on the back burner while we concentrate on the search process for our new clergy leader. We will provide periodic updates here about the status of our thinking about staffing. If you have any thoughts or comments, please mention them to Senior warden Kathy Yates.
Clergy Housing
One additional dimension of the coming clergy transition is the need for our congregation to grapple with the realities of how the high cost of housing in this area may impact our ability recruit new clergy from outside our area.
This is a good time as a parish to deliberately consider a long-term strategy to address this. Beth Leonard led a committee that did extensive research to identify options and talk with neighboring parishes about their experiences. Her committee made a recommendation to Vestry to sell our partial interest in the existing condo that we co-own with Wilma, as that unit is not versatile enough to be an adequate Rectory. But the committee also recommended that we continue to work on developing a plan to buy or build a suitable rectory as a longer-term goal.
Update: The condo has been sold and will close before the end of May.