A letter from St. Jude's Vestry (October 2019)
Dear people of St. Jude's:
Our Stewardship Season begins on Sunday October 13th.  In this time of transition, Vestry feels a fitting theme for our seasonal reflection is "Deepening our Connections".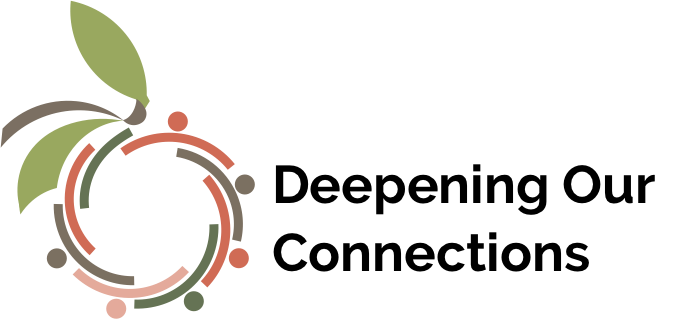 Why are our relational needs the focus for this stewardship season?
Vestry feels that at this time, the call to tend to our relational needs is a more important theme for the stewardship season than highlighting our financial needs. Of course, we need funds to pay clergy, water the plants on our beautiful campus and sustain our parish activities. That hasn't changed, and your continued financial support is critical to keep our parish fiscally strong.  (Click here to pledge or donate to St. Jude's.) But we seem collectively to be seeking deeper, renewed, meaningful interpersonal connections. So that is where our stewardship focus should begin.  
What is Stewardship, and why should it be a focus for St. Judes?
Stewardship is about being grateful stewards of the gifts we receive from God. It is more than simply contributing money to the church.  Stewardship is about acting from a perspective of abundance instead of scarcity. It's about contributing time and talents and volunteering for ministry and mission.
Our most recent Parish Profile highlighted an important truth about our parish that we as Vestry feel should be the focal point of our attention: the cultivation of deeper interpersonal connections between us as well as out to our surrounding community.
Many of us initially come to St Jude's hungry for connection, and we've found it! Relationships formed by joining together in worship, as working groups for service projects, as covenant groups or social circles, sustain us as individuals and as a parish. Yet over the last several years, some of us have experienced momentous changes in the connections among the people of St. Jude's. We've seen parishioners pass on or move out of the area. A large cohort of youth graduated and went off to school. Many experience the isolating impact of time stress in our lives.  
But we are each individually the stewards of our relational connectedness!  There is always room to expand and deepen the connections that are formed at St. Jude's, our parish is full of opportunities to do this!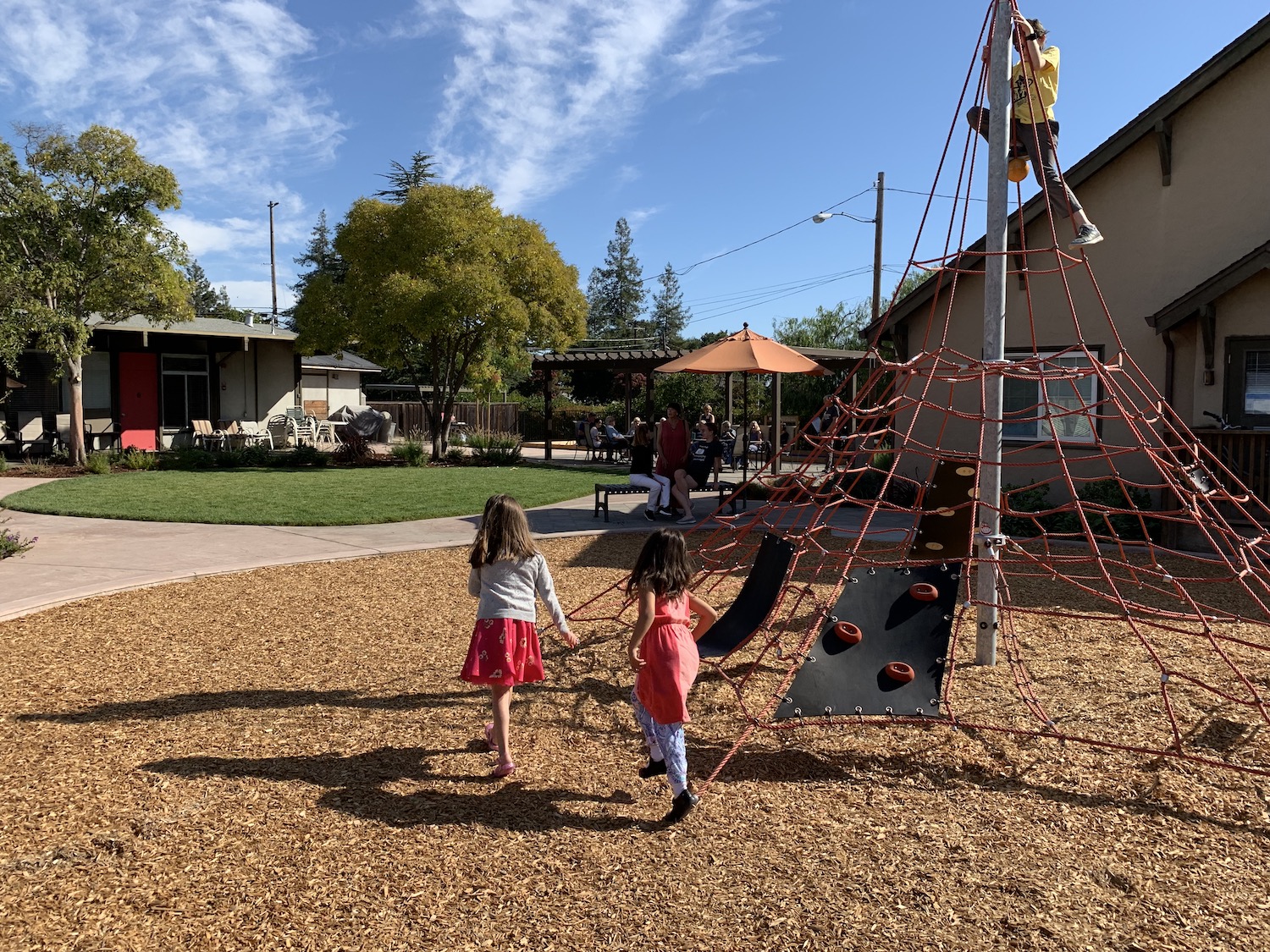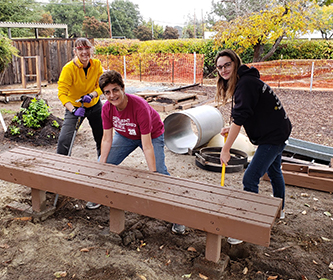 How can we do this together?
Personal Connections       We hope that over the next several weeks, you will take the opportunity to say "hi" to someone you've never talked with, reach out to /check in with someone you haven't seen for a while, invite new members into your established group, or volunteer for a new ministry.  You'll be opening the door to a deeper level of connectedness to the amazing community that is St. Jude's.
Opportunities as a Parish      There are many ways to build our relationships within the parish as well as those that extend out into the world.  Normally during stewardship season, we invite individual witnesses to share about their experiences of giving. This year, we plan to create a series of opportunities to reflect (and act) on ways to connect with each other.
St. Jude's Dinner (formerly Harvest Dinner)      This year, we also plan to recast the harvest dinner into the Saint Jude's dinner, and we have scheduled for the Friday before our patronal Feast of Saint Jude. We plan to celebrate the many relational circles that form the St Jude's community. We will include the people who share our campus, our partners in our social justice/outreach work, and those who are fed from our Urban Farm. The invitation to have them join us in celebration of the Feast of Saint Jude is meant to deepen our relationships. We will also hear from Bishop-elect Lucinda Ashby, and have an opportunity to initiate our new relationship with her.

Click

here

to listen to Bishop-Elect Lucinda Ashby's talk at our 2019 St. Jude's Feast Day Dinner.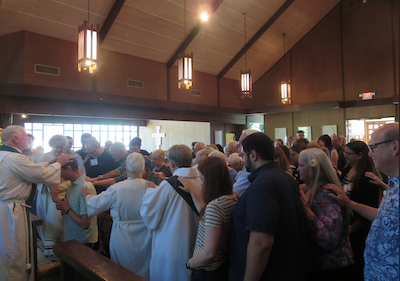 How does this align with our Mission Covenant?
These aspirations are all deeply aligned with our Mission Covenant goals of Deepening our Welcome, Nurturing our Leaders and Volunteers, and Fostering Service as Disciples in the Modern World. They are also the basis upon which the disciples went forth into the world to spread the Good News of Christ, building and fostering deep relationships.
To all who help support our partner organizations and sustain our ministries, to our clergy/staff, and those who tend our beautiful campus: Thank you! We owe you a debt of gratitude for your gifts of time and treasure that create the space where deeply meaningful relationships can grow and flourish.
Our faith calls us to grow in relationship with each other, just as we grow in relationship to Christ. We ask that during this Stewardship Season, you will give financially as you are able. Our hope is that this season will also help you experience renewed connectedness to the people of St Jude's and those in our greater circle of friends and community. May it be for all of us a strengthening journey that furthers our bonds and brings deep joy!
Yours in Christ,
2019 Vestry
Colossians 3: 12…  Put on then, as God's chosen ones, holy and beloved, compassionate hearts, kindness, humility, meekness, and patience, 13 bearing with one another and, if one has a complaint against another, forgiving each other; as the Lord has forgiven you, so you also must forgive. 14 And above all these put on love, which binds everything together in perfect harmony.15 And let the peace of Christ rule in your hearts, to which indeed you were called in one body. And be thankful.  
Making a Pledge to St. Jude's
Checks or pledge cards can also be mailed to the St. Jude's office at 20920 McClellan Rd., Cupertino, CA 95014.
If you have any questions, please contact us by sending an email to the office (click here) or call us at 408-252-4166. Please note that currently, emails will be received immediately during office hours, but phone messages left may take a few days to be received.
Thank you for your support.