See below for great pictures and a video of the July 4th Talent Show performances and interview with our new Rector, Aaron Klinefelter!
St. Jude's parishioner were able to meet our new Rector, masked and safely distanced of course!  Many made welcome signs to show how happy we are that Aaron Klinefelter and his family has joined us.
We also held another food drive for Santa Maria Urban Ministry. Thank you to everyone who brought food to help! A special thanks go to the volunteers that made both the car parade and the food drive happen: Jennifer Stern, Jeffrey Pugh, Kathy Yates, Peter Troop, Nick Harrah, Ken Foot, and Steve Swayze.
All the pictures are here, with a sample below.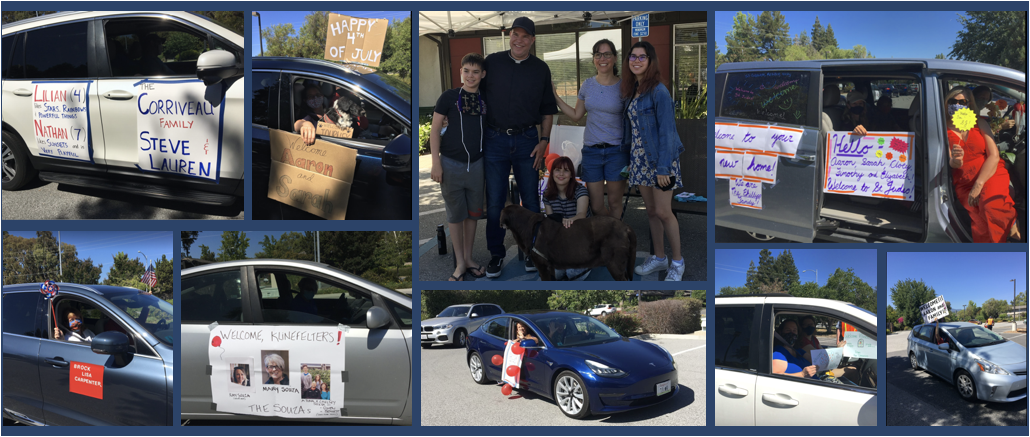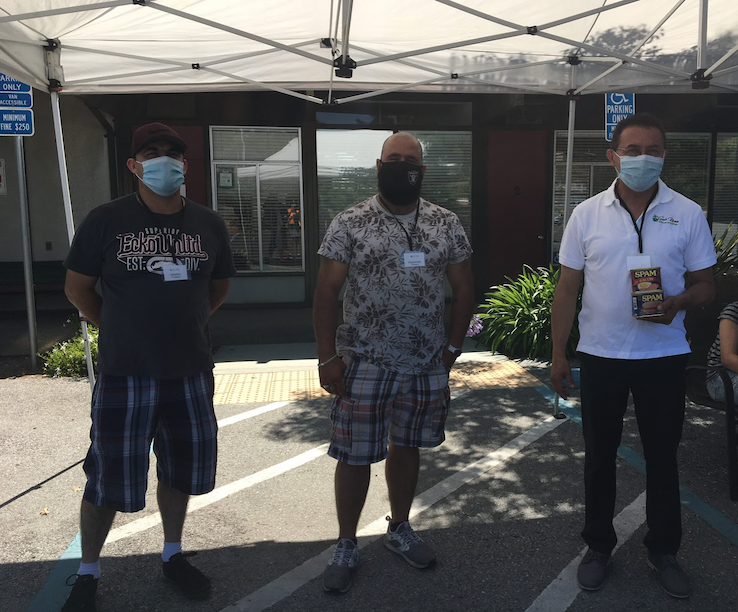 Friends from Santa Maria Urban Ministry (SMUM)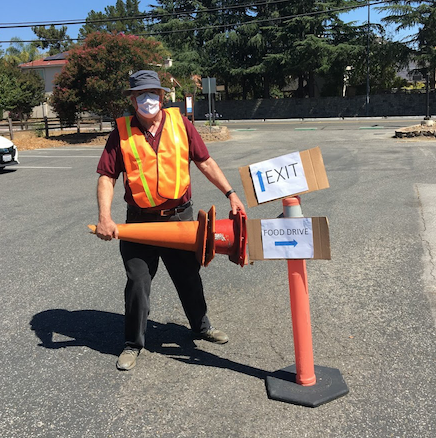 Thanks to all those who made it go smoothly!
We had wonderful acts from our St. Jude's parishioners this year, only for the first time via Zoom!  We also shared some cute and funny photos from previous 4th of July celebrations and were able to ask Aaron questions. Click here to watch the entire talent show.
Special thanks go to the following organizers and performers:
Matt Matthews
Sarah & Mason Razavi
Sharon & William Mason
Beth Leonard
Christine Stark
Ken Foot
Amber & Peter Leonard
Kathy Yates
Laura & Alison Green
Evie, AJ and Gwyn Azar
LeMel Firestone-Palerm
Ned Snow
and our new Rector, Aaron Klinefelter!
Thank you for all your hard work in making the talent show special.
Click here to Watch this Year's Talent Show!