A letter from our Rector Aaron Klinefelter
Greetings Beloved People of God at St. Jude's,
Life has taken on a strange timbre of late. There are so many discordant notes sounding in our midst. The global struggle with COVID no longer feels like a short blast, rather it is stretching and straining us as the virus continues to resound and reproduce. The work of racial justice continues, but those notes sometimes fade to the background as concerns about the election and the state of our democracy push to the foreground. The cacophony of anxiety and fear reverberate all around us. 
At the same time, my sense is that holy and wholesome notes are being sung in our life together at St. Jude's. My family and I have felt so warmly welcomed into the community. We have loved getting to know the members of this diverse and strong parish community. St. Jude's resonates with resilience and patient hope that fills me with joy. The dominant chords of spiritual growth and social justice, innovative liturgy and pastoral care are what drew me to St. Jude's and I love seeing them play out in our life together.
Life has indeed sounded a surreal tone. All of these things echoing about at the same time, fear and hope, anger and joy, worry and contentment, despair and peacefulness. Recently, I came across this quote by Henri Nouwen:
"Put simply, life is a God-given opportunity to become who we are, to affirm our own true spiritual nature, claim our truth, appropriate and integrate the reality of our being, but most of all, to say 'Yes' to the One who calls us the Beloved."
This resonates with me and our life together at St. Jude's. We have a God-given opportunity to become who God is calling us to be as a church. We can declare and claim what is most deeply true about who we are as the People of God. We are invited to say 'Yes" to the One who calls us the Beloved. 
Our theme for our Season of Giving is: Say Yes. I invite you to say yes to being God's beloved, say yes to hope, and say yes to the impossible. 
As we look to our future together at St. Jude's, I am convinced that if we collectively and individually Say Yes to our belovedness, the hope we have in Christ, and the Glorious Impossible (to borrow from Madeleine L'Engle) in our midst then our future will indeed be bright. 
Over the next few weeks, you'll receive more information about our Season of Giving. I invite you to reflect on how God is calling you to Say Yes with St. Jude's in this moment. 
Say Yes
… to being Beloved
… to Hope
… to the Impossible
In the Abiding Love of Christ,
Rev. Aaron Klinefelter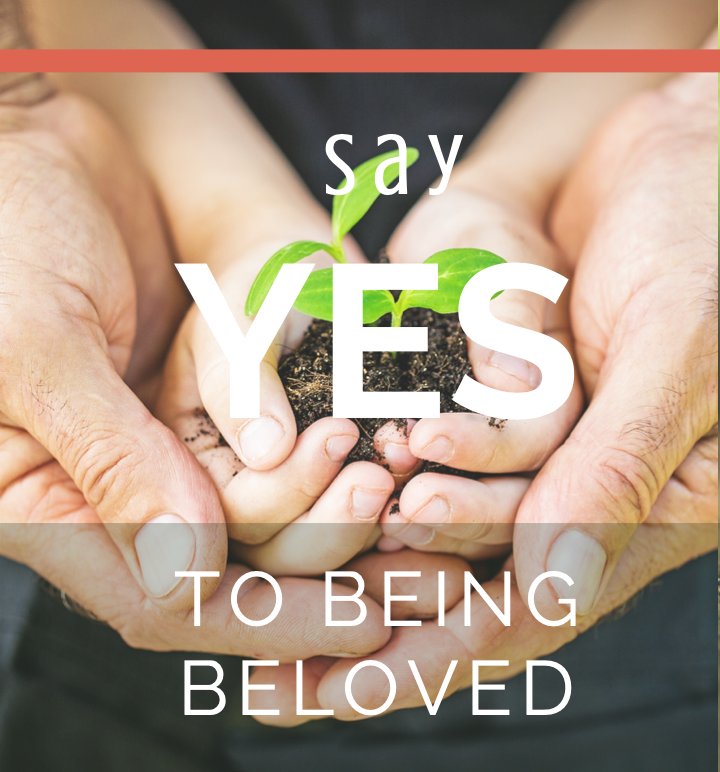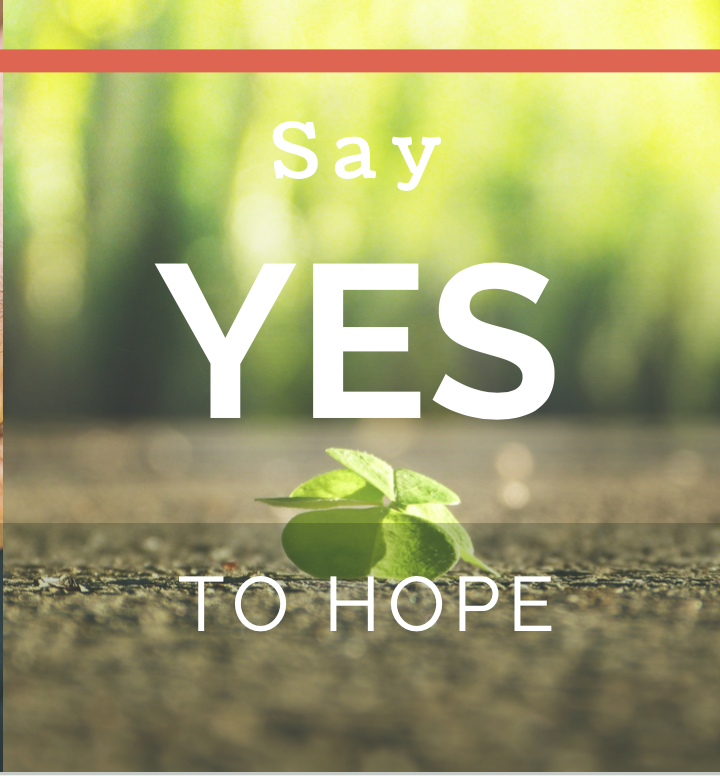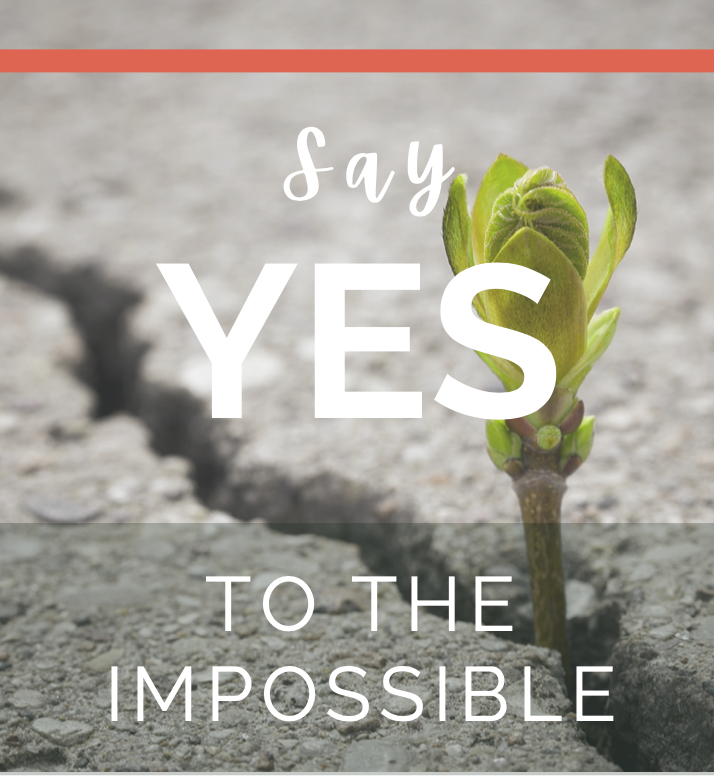 Now is a good time to thoughtfully consider what you can give of your time, talents and treasure and how you can say yes in the coming year. To meet our community and mission goals, St. Jude's needs everyone's help.
Make a Time & Talents Pledge
Checks or pledge cards can also be mailed to the St. Jude's office at
20920 McClellan Rd., Cupertino, CA 95014.
If you have any questions, please contact us by sending an email to the office (click here) or call us at 408-252-4166. Please note that currently, emails will be received immediately during office hours, but phone messages left may take a few days to be received.
Thank you for your support.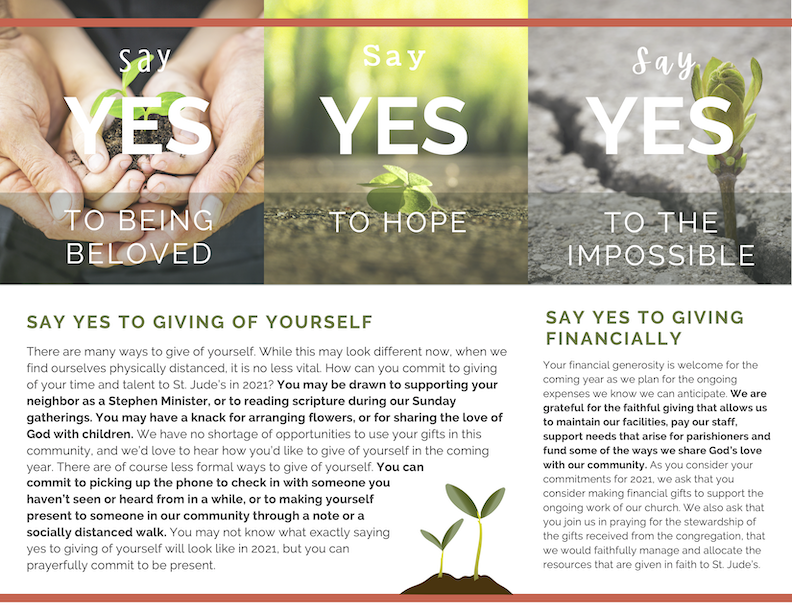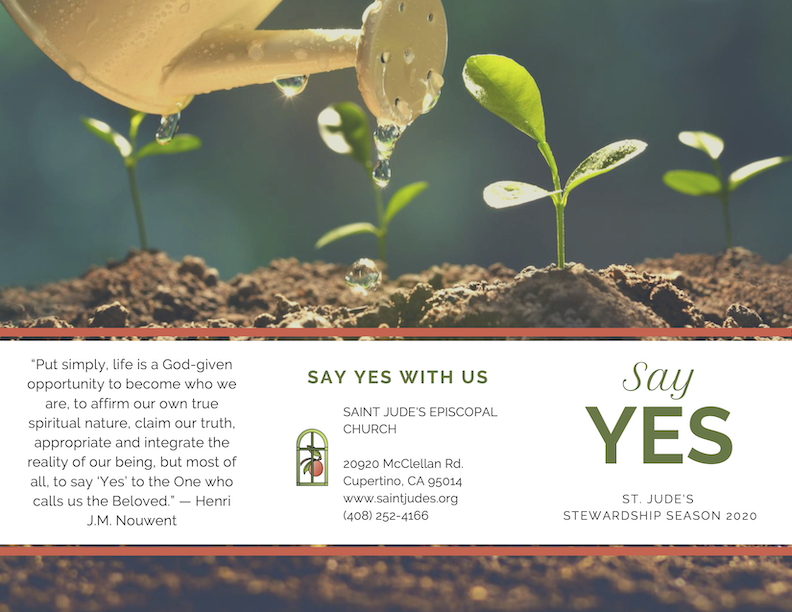 ST. JUDE THE APOSTLE EPISCOPAL CHURCH
20920 McClellan Road
Cupertino, CA 95014
(408) 252-4166
office@saintjudes.org