What is the Music Discernment process?
St. Jude's has completed a three month music discernment process, the results of which will help guide us in our future Music Ministry.
All parishioners were encouraged to participate fully in this process at the meetings held in March and April 2021. The final report is available below, along with a video from Rev. Aaron on the process and its conclusions.
Deeper Discussion of the Process
Learning & Discussion Forums on the History and Future of Liturgical Music
March 2021
The Music Discernment team has been meeting since early February. The process moved into full swing starting in March, with two forums: Tripp Hudgins joined us to talk about the History of Liturgical Music (March 7) and the Future of Liturgical Music (March 14). The second session with Tripp Hudgins included an 'afterglow' especially for anyone that identifies as a musician.
Watch the recordings of those forums here:
Let's answer the question, "How does St. Jude's make music, and how does music make St. Jude's?"
All-church Forum on March 21
An all-church forum was held on March 21. This was moderated by Matt Cameron, from our Diocese. Matt has worked with many parishes, including St. Jude's in the past, to facilitate the Appreciative Inquiry process when parishes are discussing their ministries. He started the session with a very brief talk about the Appreciative Inquiry process. Then, we broke out into groups (randomly) in Zoom breakout rooms for further directed discussion, and at the end, regrouped to talk about what we found. Moderators were in each breakout room to note what was discussed and they then shared that with the larger group.
You may watch the recording of the all-church Music Discernment forum below.
Small Group Sessions
April 2021
After the all-church forum, parishioners were encouraged to sign up for one of a series of small group sessions, to delve deeper into the process and get more personal feedback. These sessions were announced during services, on our weekly email communications, in our Facebook group, and on our website.
The sessions were held on both weekdays and weekends, to allow for as many parisioners to participate as possible. Any session date was open to all parishioners, but there were also some sessions specifically for musicians and for tech (sound/video/Zoom) at St. Jude's. To allow for the maximum number of people to participate, parishioners were asked to sign up for only one session. Each session was moderated by two Music Discernment Team members, one of whom took notes. These sessions were not recorded, to encourage participants to be candid in their conversation, and the notes do not disclose which person in the session made a particular comment.
A total of seven sessions were held, with a few other scheduled sessions cancelled due to lack of signups.
Music Discernment analysis & conclusions
May 2021
The Music Discernment Team has taken all this feedback and created a report to both the Vestry at the May Vestry meeting and the parish afterward with both what was learned and recommendations for the St. Jude's Music Ministry. That information will be then be acted upon by the Vestry and our Rector to guide our next steps. Click here for the full report or see the top of this page for more information.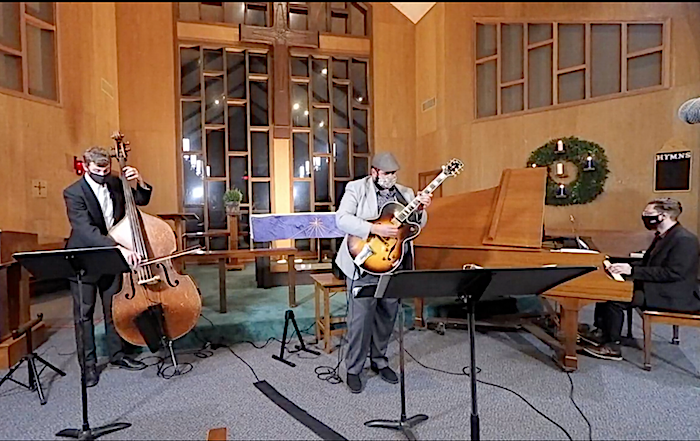 How did parishioners give their input?
During the March 7, 14, and 21 forums, especially the all-church forum on March 21.

Small group discussions held in March and April.

Email feedback from parishioners unable to attend a small group session.
How will the results of this process be shared and used?
The Discernment Team shared the results of the process with the Vestry during their May 2021 meeting.

Parishioners are welcome to read the full report and review the process and the conclusions. The link to this information will be a permanent part of the website for easy reference.

This information will be used as a framework for what we do in our music ministry, including liturgy, staffing, and focuses for the ministry.
More details on the recommendations
Word Cloud based on the feedback at the all-church forum