What is the Music Discernment process?
St. Jude's has entered in a three month music discernment process, which will help guide us in our future Music Ministry. All parishioners are encouraged to participate fully in this process, sharing your thoughts on and dreams for the Ministry at the meetings that are and will be held in March and April 2021.
Learning & Discussion Forums on the History and Future of Liturgical Music
The Music Discernment team has been meeting since early February. The process moved into full swing starting in March, with two forums: Tripp Hudgins joined us to talk about the History of Liturgical Music (March 7) and the Future of Liturgical Music (March 14). The second session with Tripp Hudgins included an 'afterglow' especially for anyone that identifies as a musician.
Watch those forums here:
Let's answer the question, "How does St. Jude's make music, and how does music make St. Jude's?"
All-church Forum on March 21
The all-church forum will be held during coffee hour, right after Sunday service.  Join the forum here. You can also join us by phone, by dialing (669) 900 6833 and using meeting ID 864 0693 8044 and Passcode 212166.
Next, we'll hold an all-church forum on March 21. This will be moderated by Matt Cameron, from our Diocese. Matt has worked with many parishes, including St. Jude's in the past, to facilitate the Appreciative Inquiry process when parishes are discussing their ministries. He will start the session with a very brief talk about the Appreciative Inquiry process. Then, we'll break out into groups (randomly) in Zoom breakout rooms for further directed discussion, and at the end, regroup to talk about what we found. We'll have moderators in each breakout room to note what's discussed and share that with the larger group.
After the all-church forum, parishioners will be encouraged to sign up for one of a series of small group sessions, to delve deeper into the process and get more personal feedback. More information on these sessions will be announced at the Forum on the 21st and later that day.
These sessions will be held on both weekdays and weekends, to allow for as many parisioners to participate as possible. They will be divided by last name, but also include a couple sessions specifically for musicians and for tech (sound/video/Zoom) at St. Jude's. To allow for the maximum number of people to participate, we ask that you only sign up for one session. Each session will be moderated by (at least) one Music Discernment Team member, who will be taking notes.
Music Discernment wrap up
The Music Discernment Team will be taking all this feedback and creating a report back to both the Vestry and the parish with what was learned and recommendations for the St. Jude's Music Ministry. That information will be then be acted upon by the Vestry and our Rector to guide our next steps. Look on this page near the end of the process for the report and further information.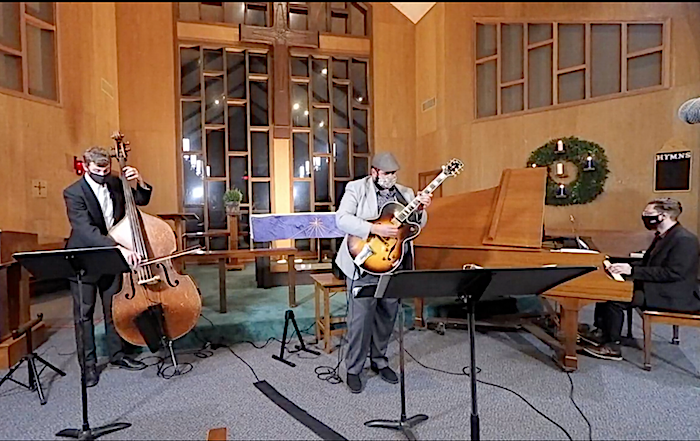 What can I do to have my voice heard?
Participate in the forums on March 7, 14, and 21, especially the all-church forum on March 21.

Sign up and participate in one of the small group discussions.
When are the small group sessions?
Weekday nights on March 22-25

Weekend nights (after Easter) on April 10 and 11