Our outdoor services will resume in March, once the weather improves.
Outdoor services are held at 11:15am in our courtyard.

Please register as the space is limited to 40 people at each service.

Visitors are welcome to sign up!
Every Sunday throughout the year we also have our regular online service at 9:30 am, which will be recorded and available for viewing later here.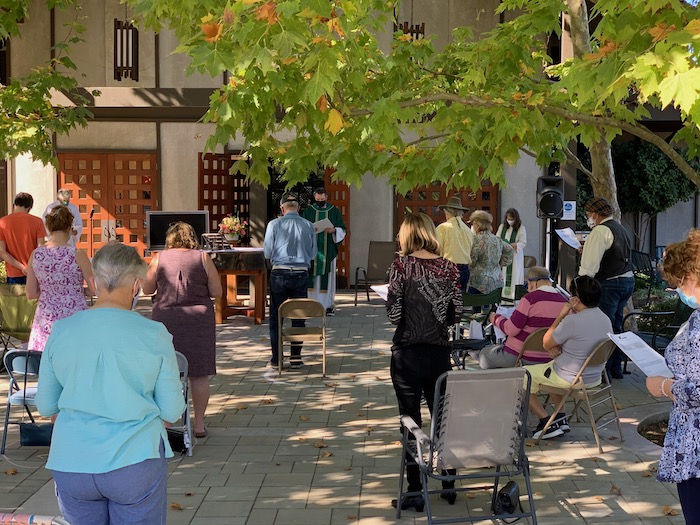 We will have many safeguards in place to make sure everyone stays healthy. The outdoor 11:15 am service will be in the main courtyard using marked spaces to allow for safe distancing for families and individuals.
We will have a reservation system allowing 40 attendees so we don't get over crowded. We will cancel if there is inclement weather or poor air quality.
 
We ask that each person bring their own chair or blanket to sit on which makes clean up easier.  Attendees will need to be masked at all times to keep everyone safe. There will be no congregational singing or Eucharist at this service.
These services will not be recorded.
As there are limited spots, please sign up only if you are fairly certain you are coming.