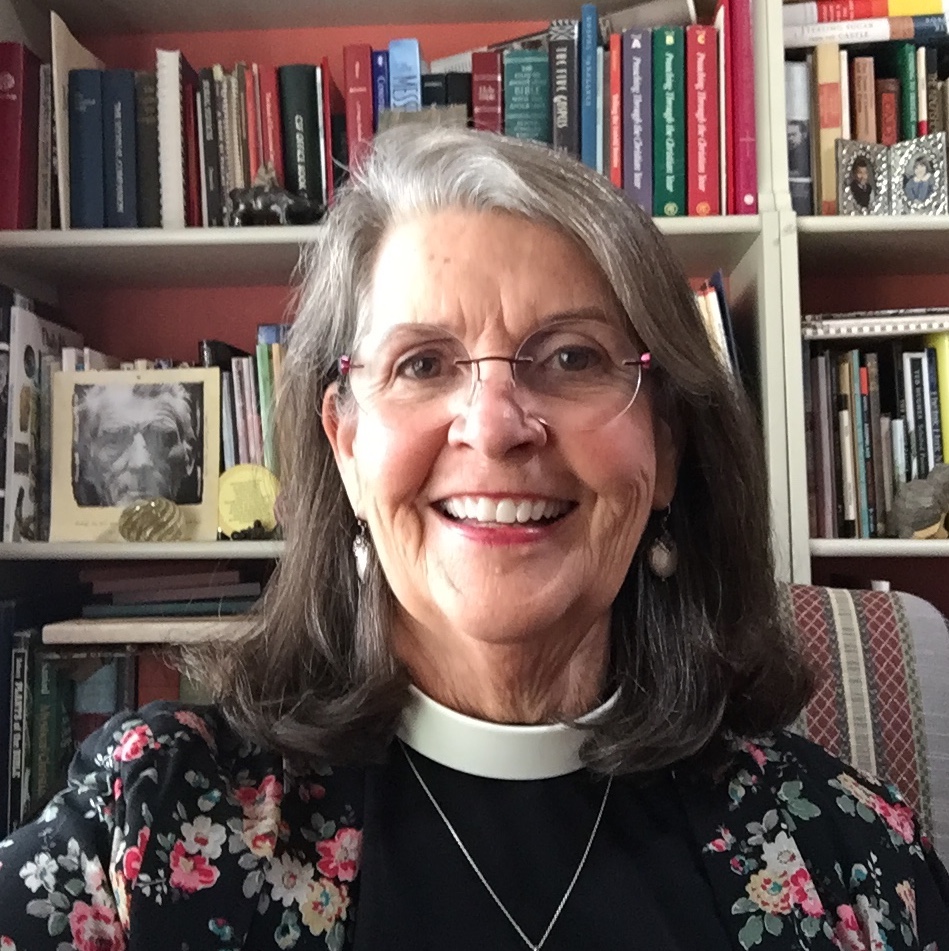 A letter from Penelope Duckworth, Assisting Priest to St. Jude's
Dear St. Jude's,
As some of you know, during Coffee Hour on Sunday for the last five weeks there has been a break out group to discuss how people of faith can best respond to the brokenness in our country that the killing of George Floyd made apparent.
Next Sunday, July 26, we will discuss a recent letter to the Episcopal Church, "A Letter to the Church on Breaking Free of White Supremacy" from three women clergy.
Here is a link to the letter and a video where the authors read it:
https://medium.com/@revsteph/speaking-of-freedom-54ad2a49eb05 
Everyone is welcome to join us.
Our discussions have been productive and we have decided to read a book together this August, "How to Be an Anti-Racist" by Ibram X. Kendi.  Times and dates will be posted soon and everyone is welcome.
We also discussed the need to pray and one member of our group, Yin Mei Lawrence, had agreed to compose a prayer and, in doing so, shared some of her own story.  The group found it valuable as we seek to heal our country, and so, we are sharing it with all of you.  Here it is:
I've been visiting St Jude's since late May. I was drawn here through my connections with Ellen Kolstee in Stephen Ministry training and Joy Hayter through a Centering Prayer Group. My first visit was Pentecost Sunday, May 31st; a day when the Church remembers the gift of the Holy Spirit (Ruach in Hebrew and pneuma in Greek). It was also the week George Floyd died saying "I can't breathe".
• Lord, teach us to breathe/pray, so all can breathe.
• Lord, fill our hearts with your breath so we dare love and forgive with the loving will that is in your heart for us all.
• Lord, fill our lungs with your breath, so we can sign/sing your mercy, justice and truth to a world deaf to your command to love one another.
• Lord, fill our muscles with your breath to power us to be your hands and feet in a hurting and broken world. Give us strength to bind injustice and stand up for the oppressed and marginalized.
Yesterday, Governor Newsom announced what amounts to a second lockdown in the State of California.  The coronavirus is far from being understood, but it often attacks the lungs of a person.  In severe cases, patients require ventilators to help them breath. The scientific consensus was somewhat slow to emerge, but the vast majority of health experts now agree wearing masks, plus handwashing and social distance practices, remain the best way to minimize community spread in the absence of a vaccine. The advice is also clear that masks are not primary to protect ourselves, but instead we wear masks to protect other people from ourselves as each one of us may unknowingly be carriers of the disease.
• Lord, help us to put a mask on because it fulfills the commandment to love our neighbor as ourselves.
• Lord, even when we are masked, help us to truly see other as you see each one of us: sons and daughters of the living God; equally created and equally loved.
• Lord, even when we are masked, may the world look at us and see that we the church, are called to be the embodiment of Love; justice is the face of love in public and the kingdom of Heaven is the Way of love.
In Jesus' name,
Amen
Yin Mei Lawrence 7/14/20
We hope you will read or listen to "A Letter to the Church on Breaking Free of White Supremacy" and join us for a discussion on Sunday at Coffee Hour.
Faithfully, 
Penelope