For pastoral care, please contact our Rector, Aaron Klinefelter, or our Assisting Priest, Rev. Penelope Duckworth.
●  Our office is open Monday to Friday 9am -4pm. You can contact our office Adminstrator, Donna Araiza, at (408) 252-4166. Emails can be sent to office@saintjude.org and will be answered promptly during working hours. 
●  Aaron can be reached at aaron@saintjudes.org, or by phone at (408) 431-3315 on his cell phone from 8am to 8pm daily (if emergencies then call anytime).
●  Penelope can be reached at penelope@saintjudes.org,  Please put "St. Jude's" somewhere in the subject line of your email. You can also reach her by phone between 8am and 8pm (if emergency then call anytime) at 408-267-9314 at home.
Below is a listing of all our staff and a bit about them. We are looking forward to meeting you!
Welcome to our new Rector, Aaron Klinefelter, and his family (Sarah, Cloey, Timothy and Elizabeth)! More about Aaron is  here.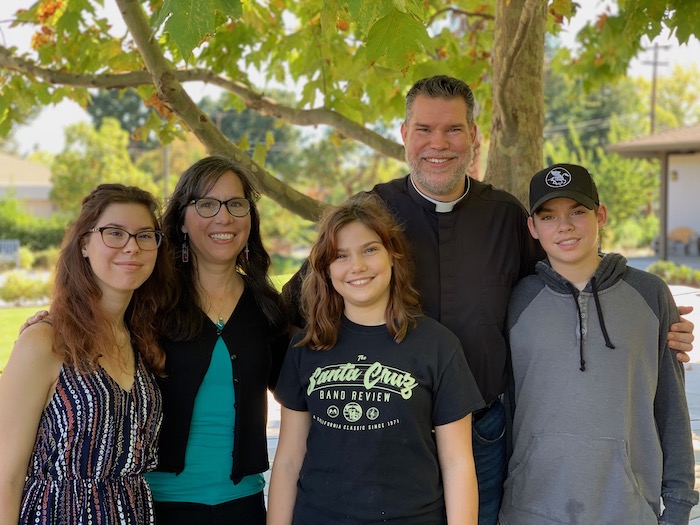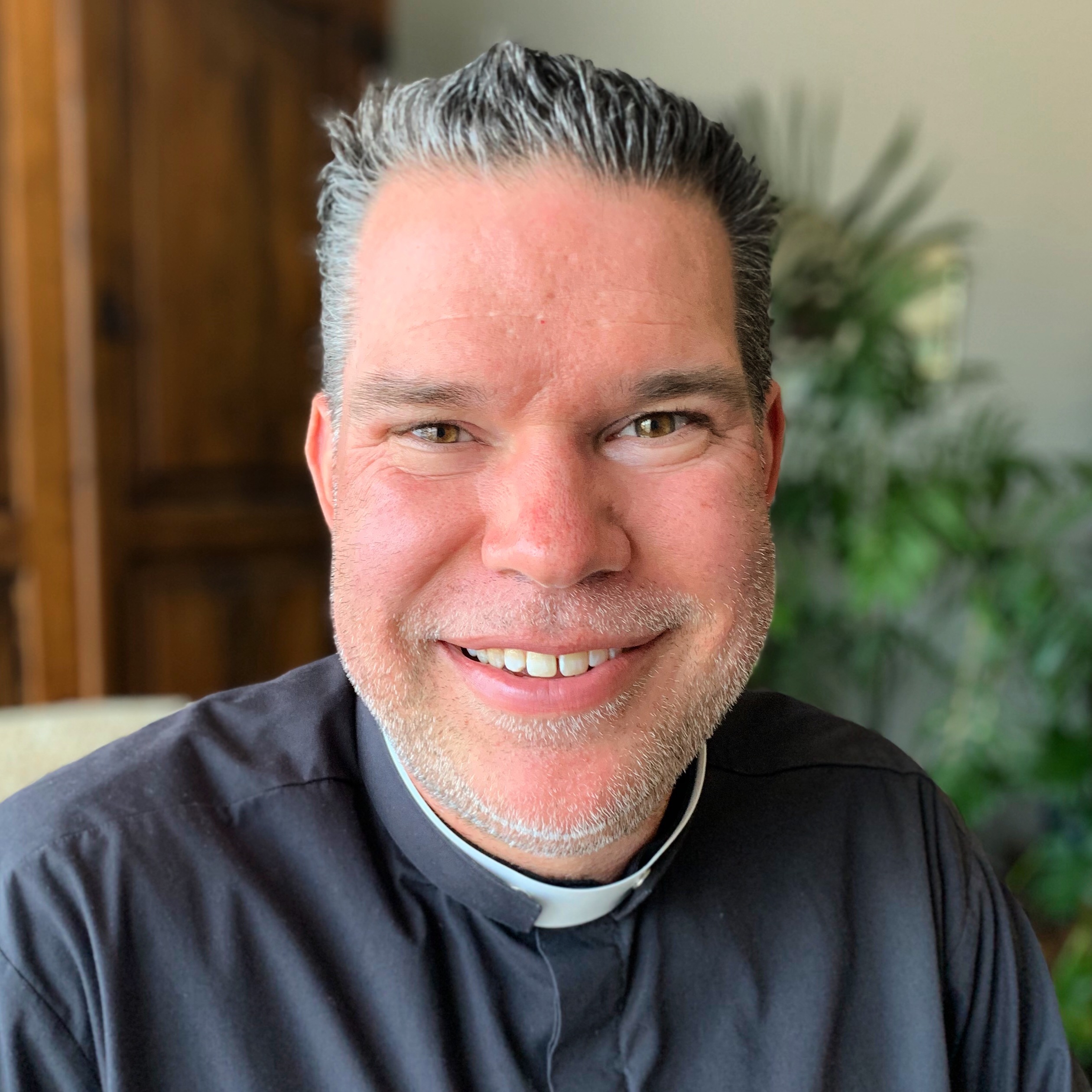 The Rev. Aaron Klinefelter
Aaron Klinefelter was born and raised in Kentucky. He has degrees from Asbury University, Fuller Theological Seminary, and the Church Divinity School of the Pacific. He has served as a youth minister, Christian education director, college campus minister, house church planter/pastor, and priest in a wide variety of contexts and theological traditions. He met his wife, Sarah, at Asbury University and they've been married for more than 20 years. They have three lively and creative children, Cloey, Timothy, and Elizabeth. They have a beloved Chocolate Lab named Journey and hope to get backyard chickens very soon.  (Editor's update: the Klinefelters have chickens now!)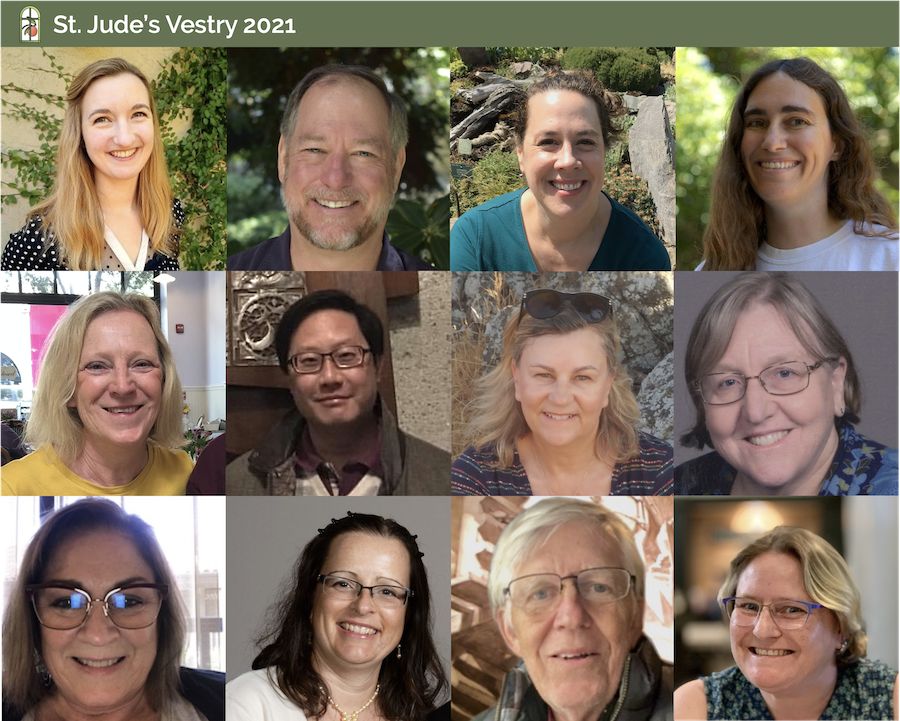 2021 Vestry (from top left):
Line 1: Wren St. Gray, Dan Putler, Jennifer Shearin, Beth Leonard. Line 2: Sharon Mason, Tony Chow, SJ Phillips, Judy Foot. Line 3: Nona Klippen, LeMel Firestone-Palerm, Peter Troop, and Karen LeBlanc.
The Vestry is the church's Board of Directors, the elected lay leadership of the parish. It is an integral part of strategic planning and goal setting for the mission of the parish. The vestry is called to support the parish mission by word and deed, to ensure effective organization and planning, and to manage resources and finances.
There are 12 members of St. Jude's Vestry. Members are elected each year at the January annual meeting for a three year term of office. The current Vestry members, by the year that their term ends, are:
2021: Jennifer Shearin (Senior Warden), Beth Leonard, Wren Gray-Reneberg (Junior Warden), Dan Putler
2022: Sharon Mason, SJ Phillips, Judy Foot, Tony Chow
2023: Karen LeBlanc, Nona Klippen, Peter Troop, LeMel Firestone-Palerm
The Clerk of the Vestry is Juliet Shearin, and the Treasurer is Scott Rotondo.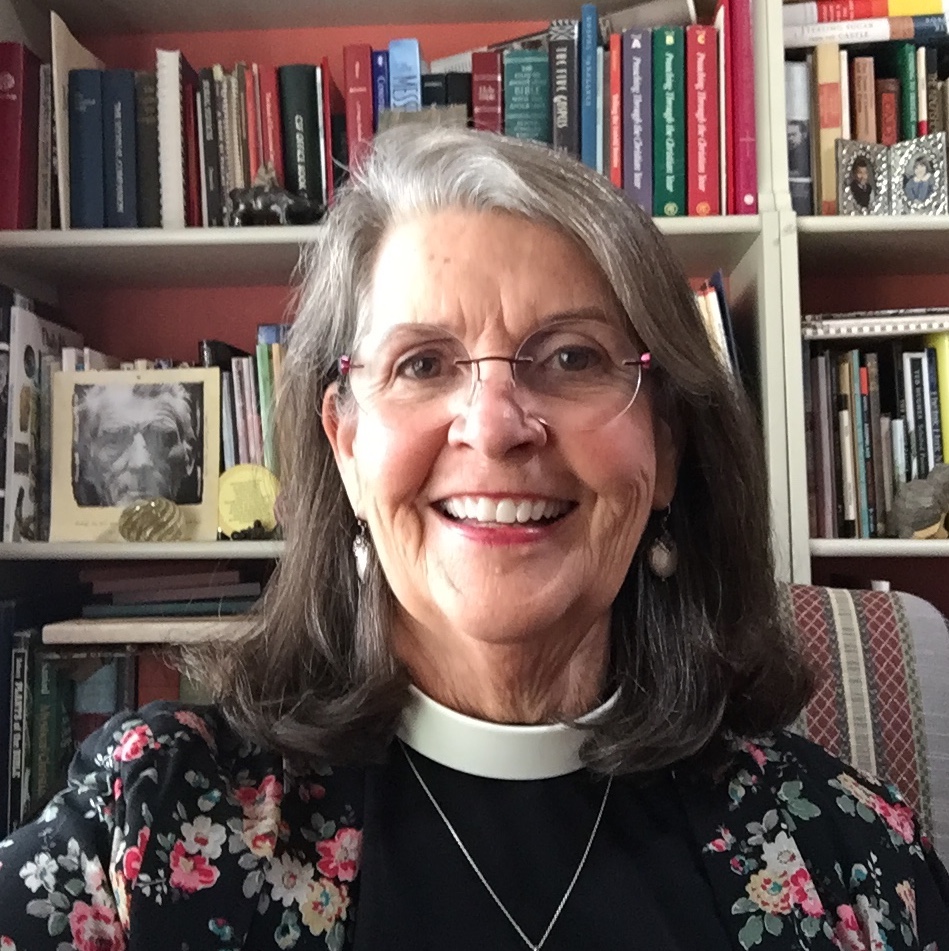 The Rev. Penelope Duckworth
Penelope Duckworth is a priest who has spent much of her ministry in college chaplaincy; four years at Santa Clara University, and seventeen at Stanford.  She has also served parishes from Santa Cruz to San Francisco, most recently as Interim Rector at St. Luke's. Los Gatos. Penelope has taught at Santa Clara University in the departments of English, Religious Studies, and Theater/Dance, and is the author of four published books, an award-winning play, a number of letter-press volumes and is currently completing a young adult novel. She is Co-Chair of the Diocesan Commission on the Arts, and is Artist in Residence at Trinity Cathedral. Penelope lives in San Jose with a dog and a cat, and her daughter and son-in-law live in Irvine where her daughter is pursuing a PhD in History at UC Irvine.
Delegates and Alternates from St. Jude's to the Diocese of El Camino Real attend meetings, workshops, and the annual convention, including casting votes in the most recent election of our new bishop. Delegates are elected at St. Jude's annual meeting and serve a two year term, with the first year as an alternate and second as a delegate.
2021 Convention Delegates for St. Jude's are Matt Matthews, Rosie Early, Karen LeBlanc, Ken Foot and Carlos Estrada. Peter Troop, Louise Mariott and Doug Tackaberry are alternate delegates (in that order).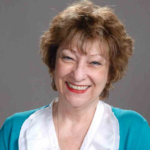 Donna Araiza, Office Manager
Donna came to St. Jude's in 2007 after a long career in the advertising and publishing industry, most of it at the San Jose Mercury News. At St. Jude's she assists the priests (in the office), vestry and parishioners; works on the Sunday liturgical bulletins, announcements, and other communications. She is also the point person for facility rentals, A/P and a host of other projects.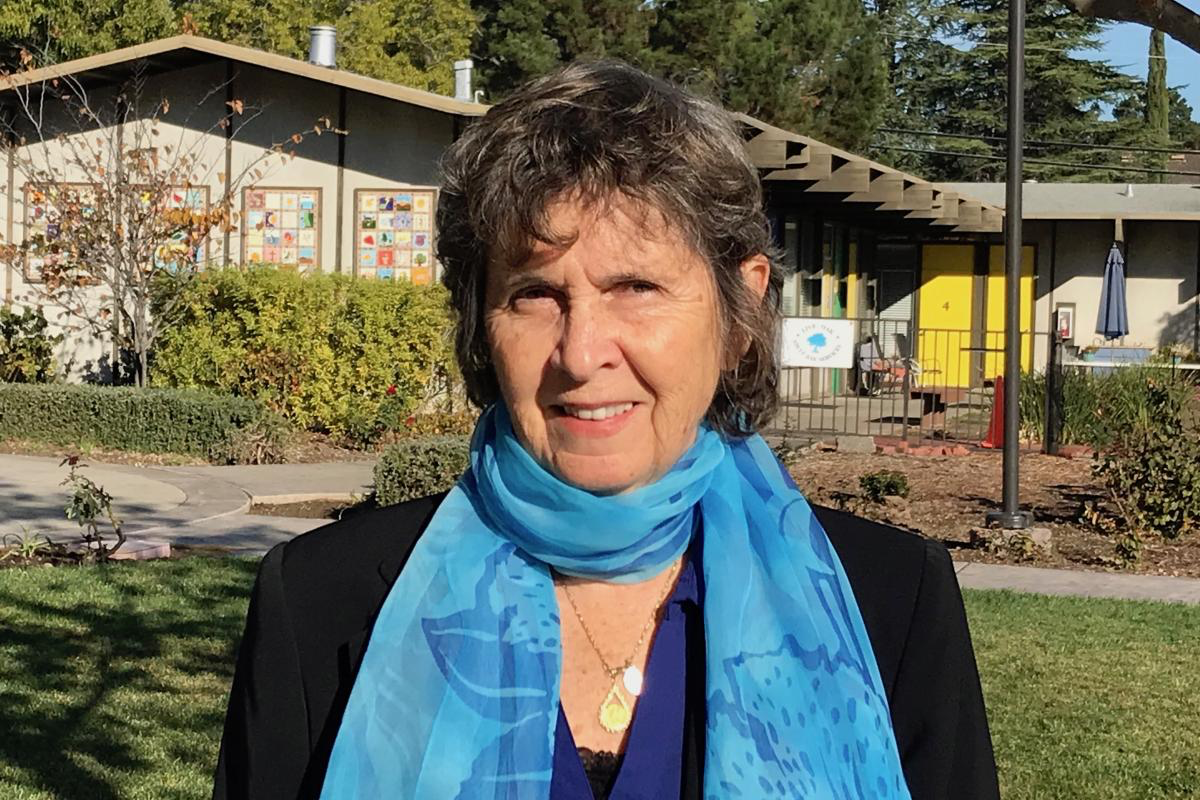 Billie Bandermann, Choir Director
Billie has been a singing instructor at De Anza College in Cupertino since 1983. She teaches beginning and intermediate singing classes and founded and directed the De Anza Women's Chorus (1992-2009). She has sung with the Honolulu Opera Society, the Vintage Singers, and the De Anza Orchestra. She has been music director and vocal coach for many musicals.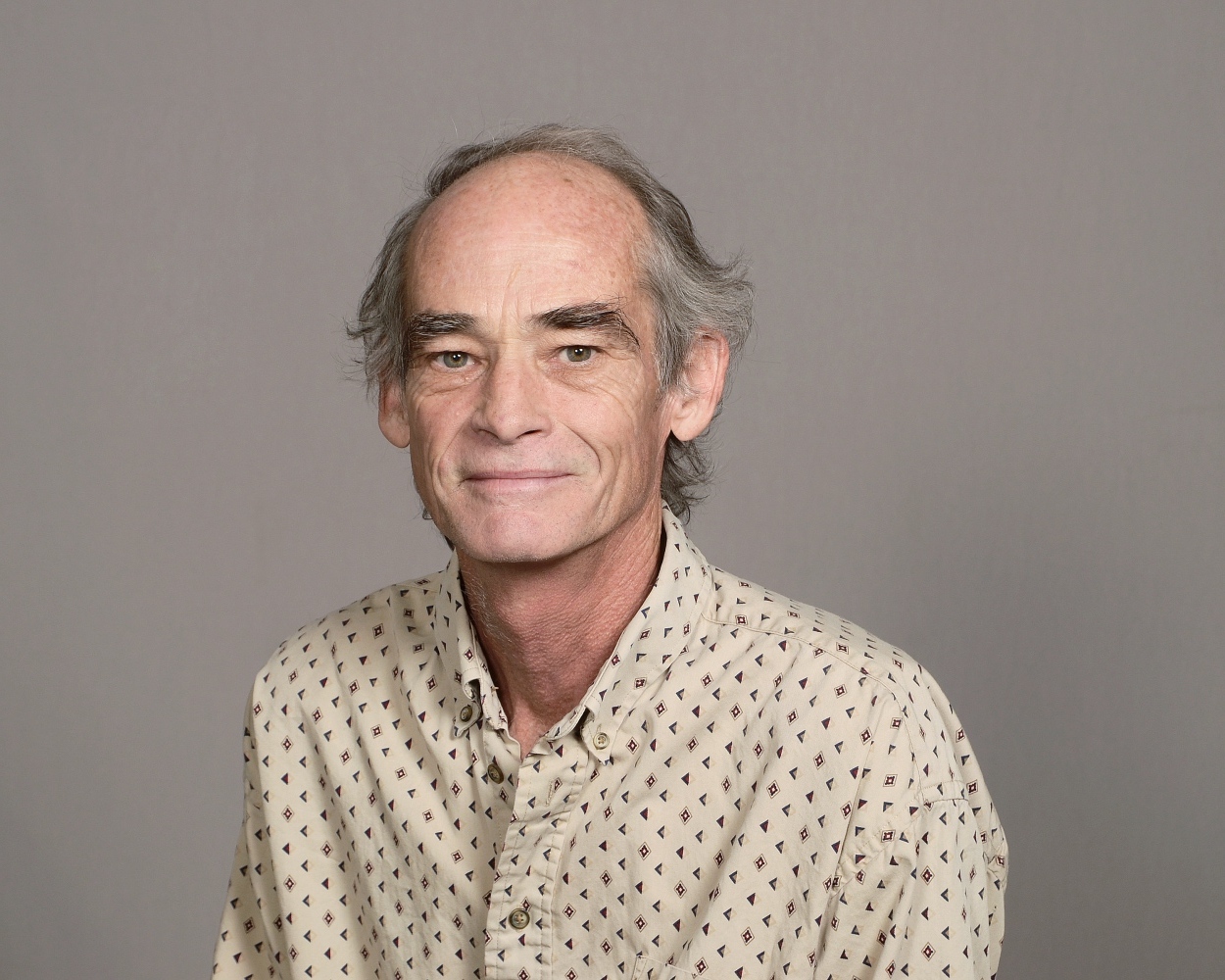 Steve Swayze, Watchperson
Steve is our Watchperson. He ensures that the campus is safe and secure, assists with physical set-up for church activities and other events, and works with staff and parishioner leaders on various projects around the St. Jude's campus.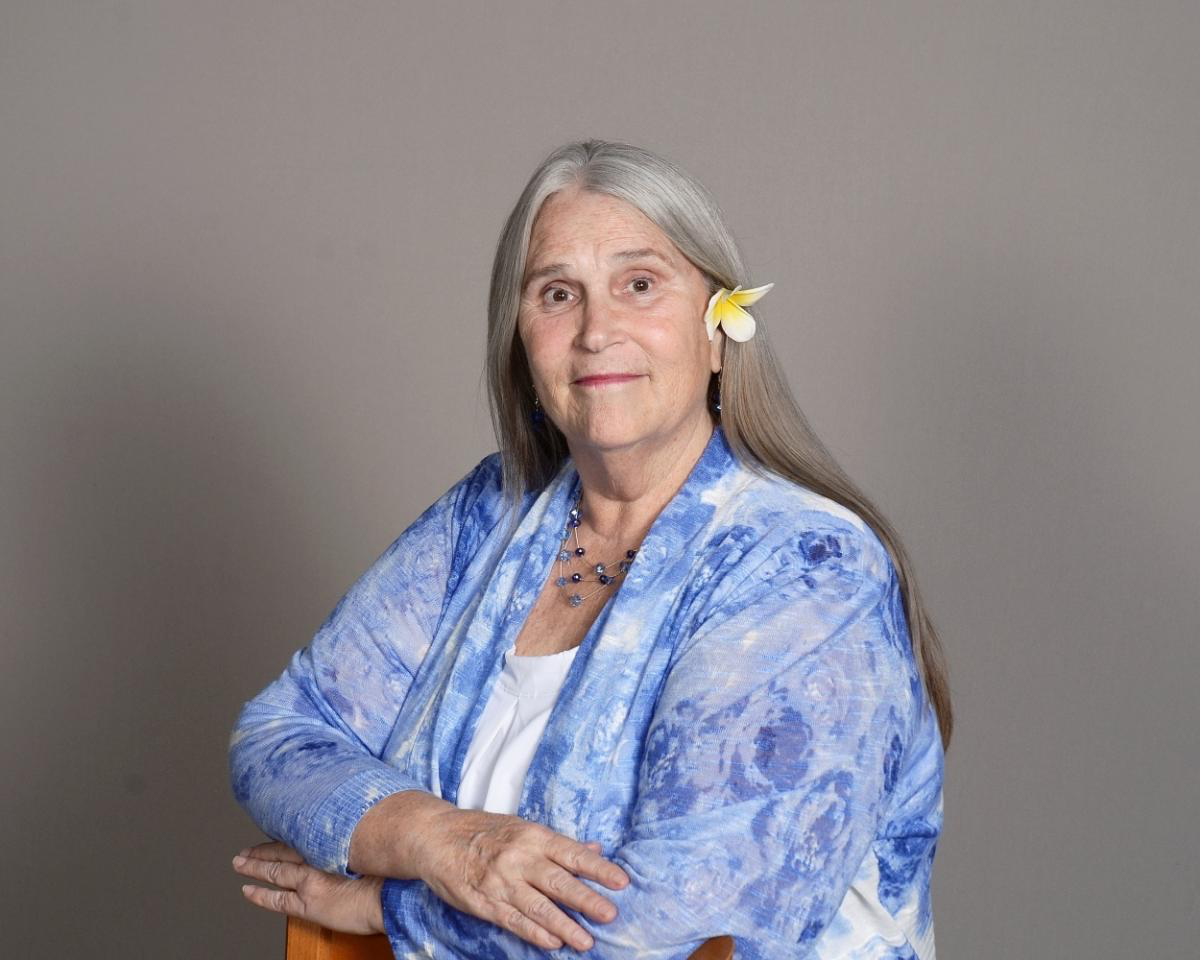 Laura Green, Music Director and Organist
Laura is a professionally trained organist and pianist. She has gathered and directed eight choirs and choral groups over 30 years, directed the music and accompanied several musical productions, teaches Suzuki piano, and is a published composer and arranger. Laura directs the Choraliers, a senior outreach choir that performs for senior facilities.
Bishop of the Diocese of El Camino Real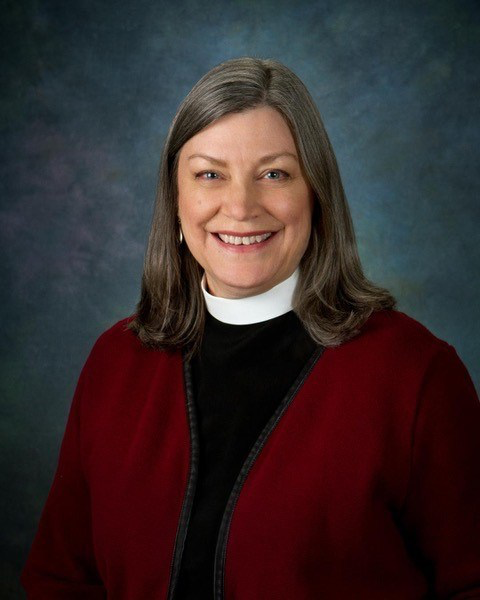 Rev. Canon Lucinda Ashby was elected as our new bishop in 2019, replacing longtime bishop the Right Reverend Mary Gray-Reeves. Her consecration was in January 2020.  Previously, Bishop Lucinda was the Canon to the Ordinary in Idaho since 2011.
Presiding Bishop of the Episcopal Church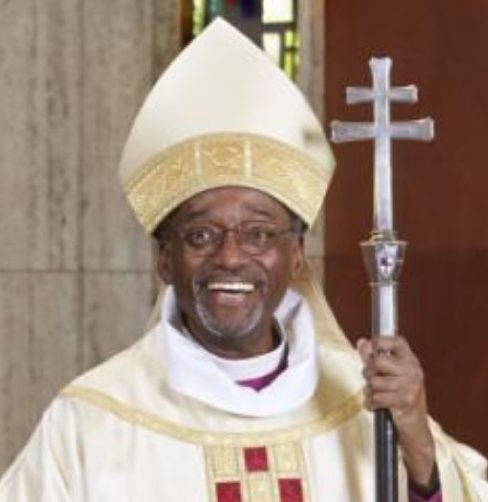 The Most Rev. Michael Curry is Presiding Bishop and Primate of The Episcopal Church.  He is the Chief Pastor and serves as President and Chief Executive Officer, and as Chair of the Executive Council of the Episcopal Church.

ST. JUDE THE APOSTLE EPISCOPAL CHURCH
20920 McClellan Road
Cupertino, CA 95014
(408) 252-4166
office@saintjudes.org