Though many of us still can't be together in person before and after services, we are still enjoying community together!
Before and During the Service
We all meet together on Sunday morning at 9:30am for our regular service which is currently livestreamed on Facebook (you do not need a Facebook account to watch). Many of our parishioners show up a bit early to say hello via the Facebook chat. If you are willing to, let us know that you are watching. We'd like to extend a greeting to you too!
If you've let the group know that you are watching, we will read your name at the Sharing of the Peace to share in our community.
We'd love to support your search for a faith community or interest in getting more connected at St. Jude's, so let us know if you'd like to talk to someone about that. We may reach out to get to know you better, too!
Children of all ages are welcome in the service, and we often have 'special moments' just for them built into the service. For more on Children and Youth at St. Jude's, please click here.
We have our 'Virtual Coffee Hour' after each Sunday service which is held on Zoom. The Youth have a breakout room where they play online games together (appropriate for tweens and teens and all experience levels) and sometimes the adults do too to talk about a particular topic. Bring your coffee or tea and join us for some great conversation!
If you prefer to use your phone to call into the Zoom meeting, please dial (669) 900 6833 (it's a local San Jose number) and use meeting ID 864 0693 8044 with password 212166.
We look forward to being together again one day to share coffee hour in our parish hall!  Note, our outdoor services do not include any Coffee Hour afterward due to safety considerations.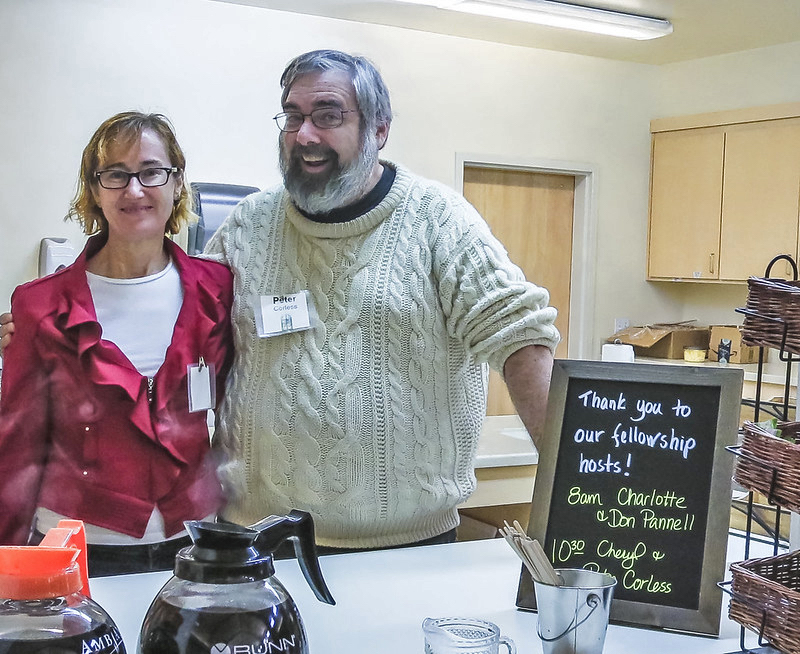 ST. JUDE THE APOSTLE EPISCOPAL CHURCH
20920 McClellan Road
Cupertino, CA 95014
(408) 252-4166
office@saintjudes.org