Local Outreach and Social Justice
Local Outreach and Social Justice Support
Safe Park works with West Valley Community Services and the Winter Faith Collaborative on a rotating basis to provide a safe location at night for people living in their cars. To learn more about Safe Park at St. Jude's, click here. For more on the Winter Faith Collective and Safe Park, click here. Safe Park guests were with us at St. Jude's in March and April 2020. (You will find a link here to sign up to share our welcome when they are with us again.)
St. Jude's new "Urban Farm" is planned and tended with the goal of providing fresh fruits and vegetables to neighbors in need. The Urban Farm produced over 650 pounds of fresh produce (with a wholesale value of more than $1000) which was donated to Sunnyvale Community Services this year. At full, year-round production, our Urban Farm is projected to produce more than 2,000 "vegetable days" (average daily consumption of fresh, non-potato vegetables for a single person) each year.
We support Santa Maria Urban Ministry, San Jose, through financial and other donations, hands-on help, and Board leadership. Learn more here.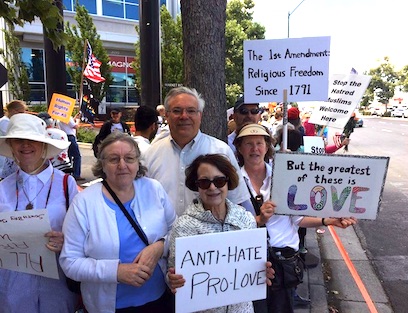 The San Jose Family Supportive Housing is one of the few shelters in the South Bay Area committed to the entire family.  St. Jude's purchases, prepares and serves dinner on six Saturday evenings throughout the year. Learn more here.
We host an annual Service Worship Sunday where people of all ages gather for a brief worship service, and then select a service project to help with for the morning or at other times during the day. These projects can take place on or off our campus.
St. Jude's is a welcoming community for everyone of all genders and sexualities. To see the slides from a 2015 presentation Gender and Sexuality 101 from Catherine Pugh, a St. Jude's congregant, please click here.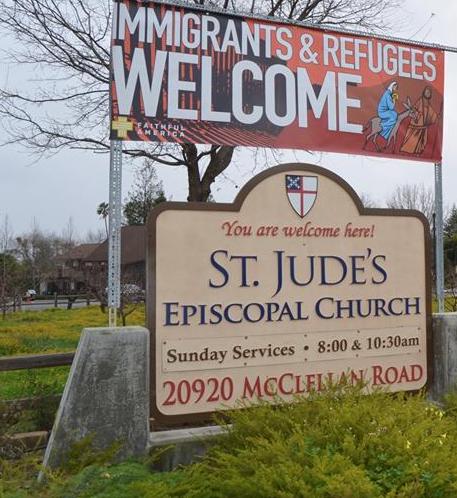 ST. JUDE THE APOSTLE EPISCOPAL CHURCH
20920 McClellan Road
Cupertino, CA 95014
(408) 252-4166
office@saintjudes.org