Pledge or Donate to St. Jude's
If you wish to donate, please click here to be directed to our contribution management page to make your donation or see the information below.
Thank you for your financial promise to St. Jude's! Please fill out the information below to make your pledge.
Thank you for donating to St. Jude's! Clicking on the button below allows you to make a secure online donation using Breeze, the system that St. Jude's uses for contribution management.
Or, checks can be mailed to the address below, but we encourage you to donate online instead. With our parish counters being able get to St. Jude's very often, it may take awhile until your donation is recorded and processed.
St. Jude's Episcopal Church
20920 McClellan Road
Cupertino, CA 95014
If you have any questions, please contact:  office@saintjudes.org. The in-person office is currently closed due to Covid-19 restrictions so calls will not be answered. For pastoral care, please see information here.
2020 Stewardship information 
Stewardship is about being grateful stewards of the gifts we receive from God. It is more than simply contributing money to the church.  Stewardship is about acting from a perspective of abundance instead of scarcity. It's about contributing time and talents and volunteering for ministry and mission.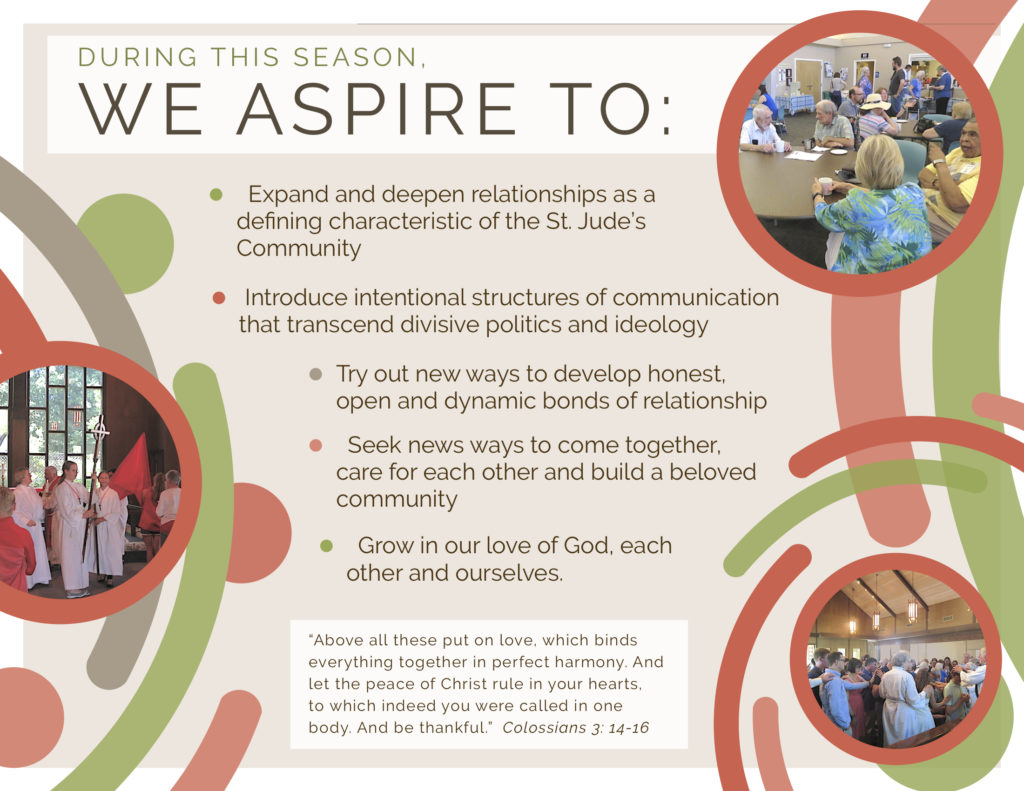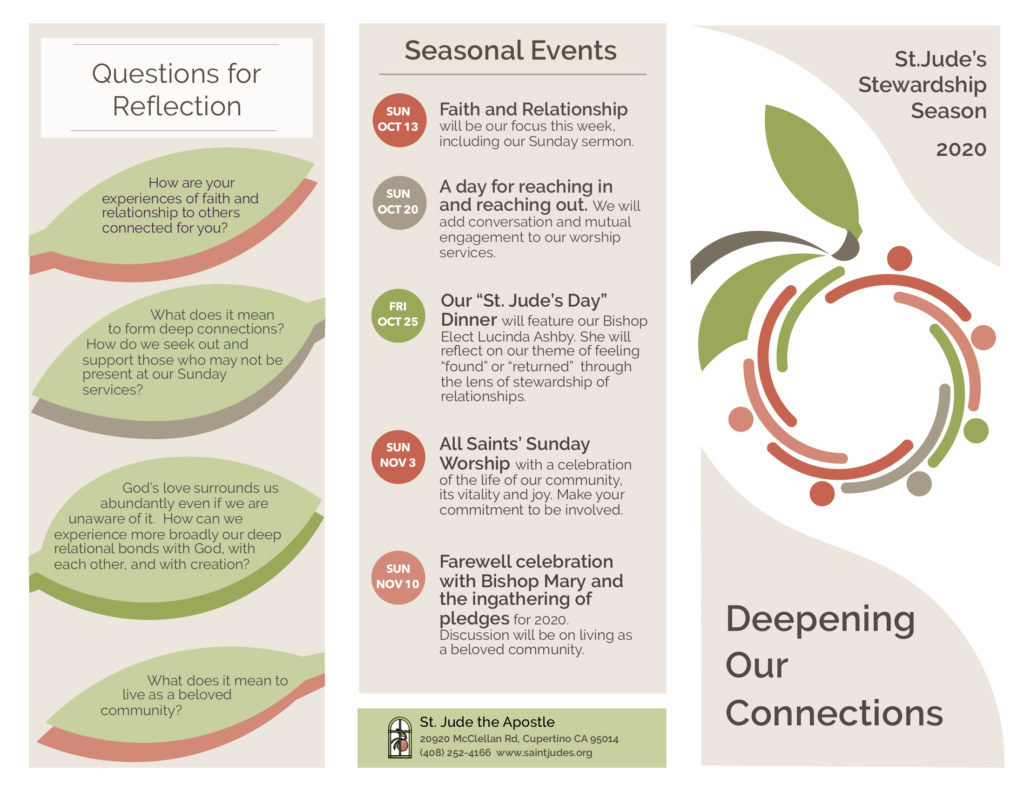 St. Jude the Apostle Episcopal Church
20920 McClellan Road
Cupertino, CA 95014
office@saintjudes.org   (408) 252-4166